Help is Available -Will You Ask?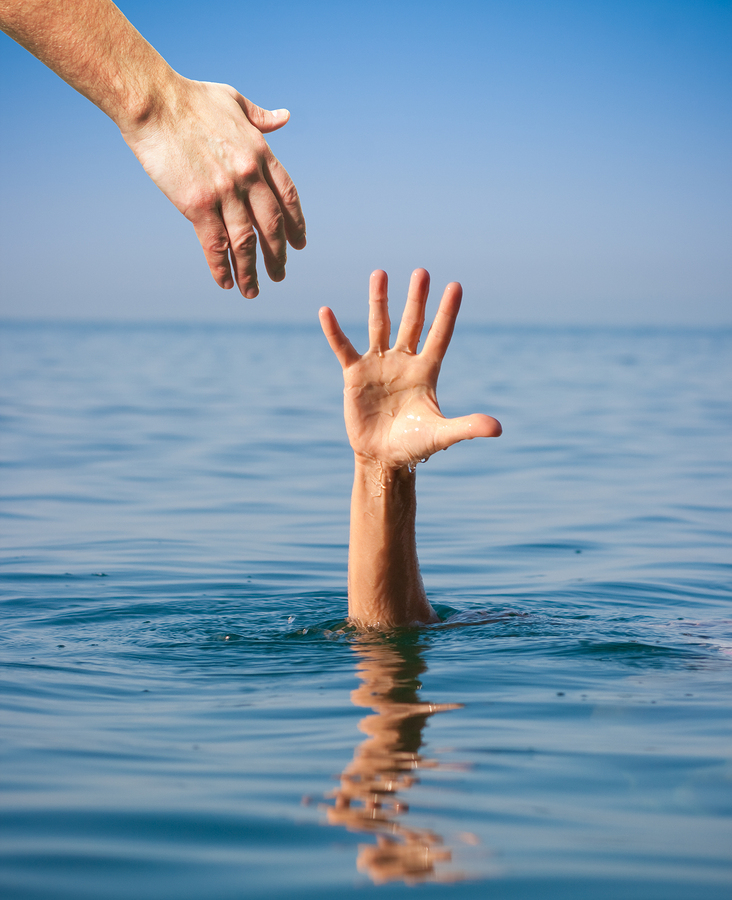 A recent advertisement for a preaching minister position reads as follows:
We seek a leader with a compassionate, engaging preaching/teaching style. You must have excellent people skills and be able to apply loving accountability; a desire to fulfill the Great Commission in accordance with the Bible; and a willingness to live in our extreme climate. Responsibilities include partnering with the leadership in developing our strategic plan for the church as a whole, and forming a strategic plan and budget for the Outreach Ministry to help achieve the church's vision. Candidates should have five to ten years preaching experience in a larger church and a willingness to develop and train a preaching team to assist. Leaping tall buildings in a single bound a plus.
I guess it is a good thing they realize, based on the last sentence, the job description is completely unrealistic. These unrealistic expectations usually continue throughout a minister's tenure with pressure to perform job duties that they have no training in, no God given talent for and precious little desire to perform. And unfortunately the smaller the church and the fewer the resources, the more pressure there can be to preach, teach, instruct, love, train, hold people accountable, write newsletters, update the website, perform funerals and weddings, make hospital visits, talk to visitors, deal with complaints, find new praise team members and most importantly plunge toilets.
With all these pressures it is easy for mere mortal men (and women) in ministry to get a sinking feeling and be overwhelmed by the flood of expectations. Resources seem scant and unobtainable.
One of the areas that more and more pressure is being applied to is the need for a church-wide communication strategy. In other words how should the local church talk to the lost world and members in a way that they will understand? Because of a lack of specific training and knowledge it can lead to frustration and failure when trying to construct a plan that benefits the church. Also, there is little time for the pastor to take on the new responsibilities required to communicate through current and emerging mediums.
This creates a series of possible responses the local church is left with when dealing with speaking to others about God and the local church. First, is the ostrich approach. Who needs a communication strategy? Not us. We are doing just fine. Second, is to enlist congregational volunteers. This is a great option if you have people that are called, understand the goals, have the time, the expertise and are willing to assist this ministry. Any new strategy should include volunteers to help with the effort but unless they are knowledgeable and have experience then you will still be directing and planning. Third option is do it yourself. Not usually the best option as stated above.
But, there is one more option to consider where the minister does not have to be fluent in social media, website construction, identity materials, content creation and technical needs of the church. Let a ministry that specializes in communication strategies help. Of course it is always wise to have a basic understanding of communication principles, but ministers do not need to get a degree or have years of experience in how these tools work together or have the technical expertise to pull off a functionalcoherent plan.
Call them up and get an idea of how that ministry works, let them analyze your current effort, get some ideas based upon the specific church's needs and then develop a plan where you work with them in a way you are comfortable.
Speiro can be that ministry. We specialize in communication strategies and are willing to help. We are available to build the infrastructure, do the training and most of the heavy lifting. We will work with you to determine your needs and then put together an understandable and doable plan that would help your church sow seeds into the new generation.
Speiro Communications is there to give you a hand, lift that burden and help. If you are at your wits end or would just like some more information please contact us so we can help you sow seed.